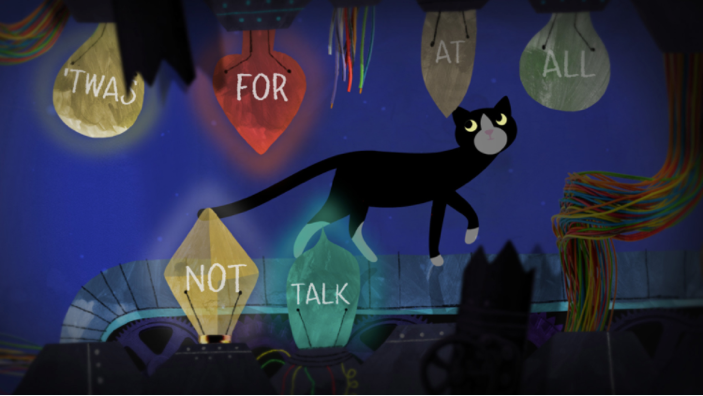 QUEEN - ALL DEAD, ALL DEAD - SHORT (Lyric Music Video, Hybrid Version)
All Dead, All Dead - is a Queen lyric music video, that has two versions - one with lead vocals by Brian May, released in 1977, and one with previously unheard of lead vocals by Freddie Mercury.
Brian May asked Unanico Creative Content to create a new animated video for the song, with variations for each lead vocal talent.
For the 40th anniversary of its "News of the World" album, Queen presented an exclusive hybrid version featuring peak era Freddie Mercury vocals on a track that nobody outside Queen's inner circle had heard him sing before, for Brian May's 'All Dead, All Dead.' It was unveiled alongside a wonderfully inventive animated lyric video created by Unanico Creative Content.
The original album version features May himself on vocals and the song deals with his experiences following the death of his childhood pet cat. In a 1983 interview with Guitar Magazine, May spoke about the song.
"That's one of my favourites. That was one of the ones which I thought came off best, and I was really pleased with the sound. It always gives me a surprise when I listen to it because it was meant to really bring tears to your eyes. It almost does it to me."
The video concepts were delicately realised by Unanico Creative Content (directors Jason Jameson and Robert Milne, and producer Paul Laikin). It tells the story of Pixie the cat, lost in a kingdom of cogs and pipes, wires and circuit boards. The mysterious whereabouts of Pixie's world are later revealed. Brian and Unanico Creative Content drew inspiration from Bruno Bozzetto's animated opus Allegro Non Troppo, the 1976 film itself featuring a wandering feline as one of its protagonists.
Paul Laikin: "Jason, Robert and I are honoured to have worked with Brian to create a visual world for this fresh and emotional version of 'All Dead All Dead'. The cat in the video is inspired by photos Brian showed us of his childhood pet, and we hope it is also a fitting tribute to Freddie Mercury, who was devoted to his own cats."
To watch the official 'Queen - All Dead, All Dead' video with Brian May on vocal, click here:
https://www.youtube.com/watch?v=l_6AC2u0E4E
To watch the official 'Queen - All Dead, All Dead' video with Freddie Mercury on vocal, click here:
https://www.youtube.com/watch?v=fxQHi1QXboo
Queen's official website: http://www.queenonline.com
Queen's official YouTube channel: https://www.youtube.com/user/queenofficial